In our hotel, only culinary delights surpass "thermal pleasures"
The cosy restaurant of the hotel awaits its guests with a terrace overlooking the garden, rich and healthy breakfast and dinner prepared from freshly made regional, Hungarian and international specialties.
Our Chef's idea is an easy and understandable gastronomy, which demonstrates the regional Hungarian cuisine complemented by some contemporary culinary and gastronomic elements.
The fresh choice of our hot and cold buffet breakfast guarantees an all-day charging.
At lunchtime, you can choose from among the light or substantial dishes of our Snack menu.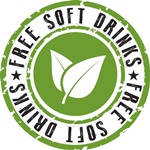 From 1. February 2019 we await our guests with an unlimited Soft Drink Package
Rauch and Biogena juices from vending mashines
fresh water and soda-water
coffee from coffeemashines
tea selection
Valid: every day between 7 a.m. and 6 p.m.
Lunch:
from our a'la carte menu from 12 a.m. to 5 p.m.
from our daily offer (2-course lunch) is available every day from 12 a.m. to 15 p.m.

Our rich and varied buffet dinner demonstrates the specialties of both the Hungarian and international cuisines. In case of low booking guests can enjoy the dinner served.
Halfboard - Hot & cold buffet breakfast and dinner: EUR 27,-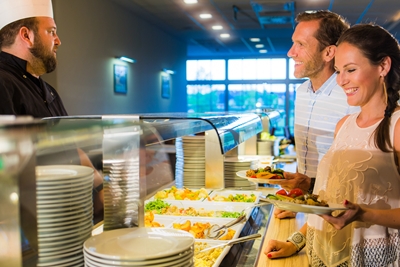 Restaurant
Hot & cold buffet breakfast: 7:00– 10:00 a.m. (on weekdays), 7:00 – 11:00 a.m. (on weekends)
Hot & cold buffet dinner in two turns (6:00- 7:30 p.m. and 8:00 - 9:30 p.m.) or 4 courses menu
Lobby Bar: 8:00 a.m. – 11:00 p.m.